Nicollet County Public Health Offers Free Vaccine Clinics
1/17/2023
Nicollet County Public Health is offering Free Vaccine Clinics in western Nicollet County on Tuesday, January 31, 2023.
Locations:
Nicollet Catholic Church 8:30am - 10:00 am
Courtland Community Center 11:00 am - 12:30 pm
Lafayette Community Center 2:00 - 3:30 pm
* Walk-in Only, no appointments or pre-registration
* Only standard doses of the flu vaccine will be available.
* Only COVID_19 boosters will be available.
* All vaccines will be free ( no insurance information needed to expidite the check-in process)
Questions? Call 507-934-8594
Images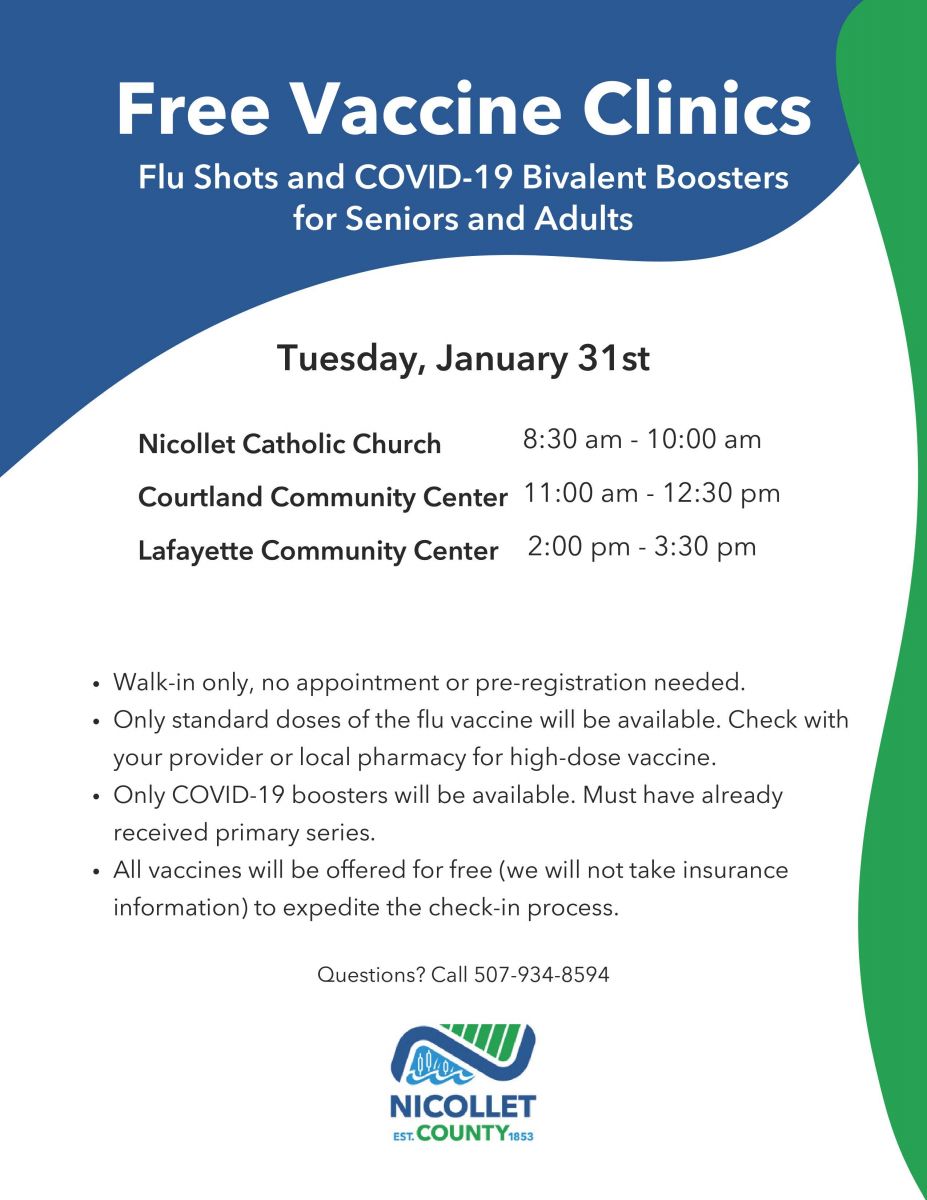 2023 Flu Clinics